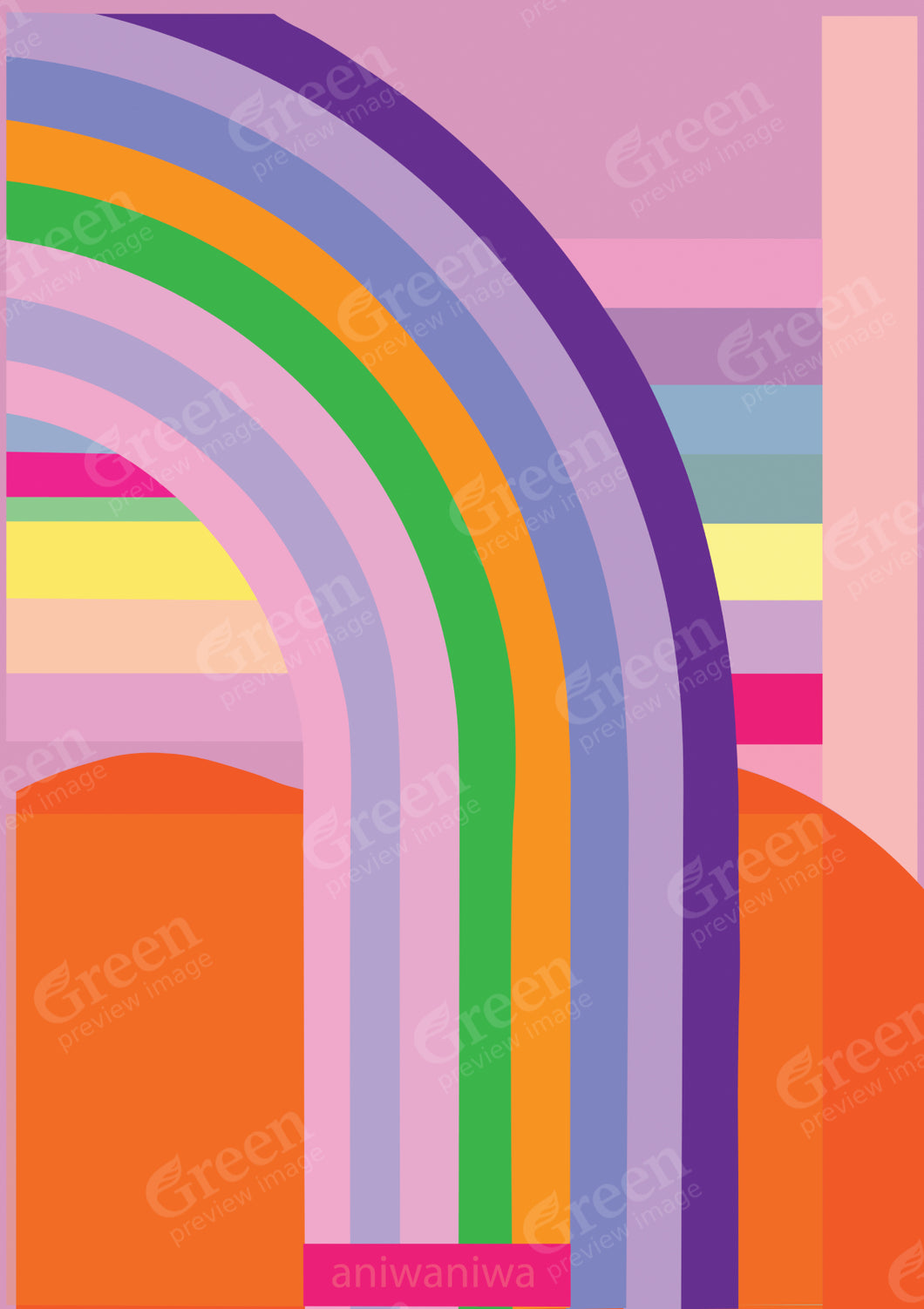 Aniwaniwa Rainbow by Greta Anderson (A2) - The Bigger Picture
Regular price $99.00 Sale
Aniwaniwa Rainbow – Greta Anderson

Orders close on 5 December for delivery by 15 December.
About the artwork:
Everybody loves rainbows :)
About the artist:
Greta Anderson (b. Auckland, Aotearoa NZ ) completed a nMVA at NSW University(2006), a BFA at Elam School of Fine Arts, Auckland (1999). Her solo exhibitions at Two Rooms Gallery were 'No hoarding' and 'National geographic' and The Transcenders. Anderson contributed to numerous exhibitions including the Australian Centre of Photography (Sydney), Rochester Kodak Museum, the Museum of Photographic Arts (San Diego), the Ringling Museum of Art (Sarasota) and the Archibald Prize at the Art Gallery of New South Wales. Some Photographic compendiums: Landfall, Picturing Eden by Anthony Bannon and Deborah Klochko (2006), Future Images by Mario Cresci (2010), PhotoForum at 40: Counterculture, Clusters, and Debate in New Zealand by Nina Seja (2014), See What I Can See: New Zealand Photography for the Young and Curious by Gregory O'Brien (2015) and, Ko Aotearoa Tātou | We Are New Zealand, Art editor David Eggleton 2019

---
Posters will be shipped separately to anything else purchased on our online shop. They will be delivered in a cardboard flat-pack to ensure they arrive in perfect condition. Poster shipping is free.

Poster details: A2 (594mm x 420mm), 300gsm paper. Available in either Satin or Matte finish. Matte is recommended if you plan on framing the artwork (although satin looks great framed too - so choose satin if you aren't sure).
Note: Printed poster art does not include watermark.
This digital print is a part of the Bigger Picture campaign - selling reproductions by artists across Aotearoa to help us raise funds for our 2023 general election campaign. Please click here to find out more about this initiative.
---