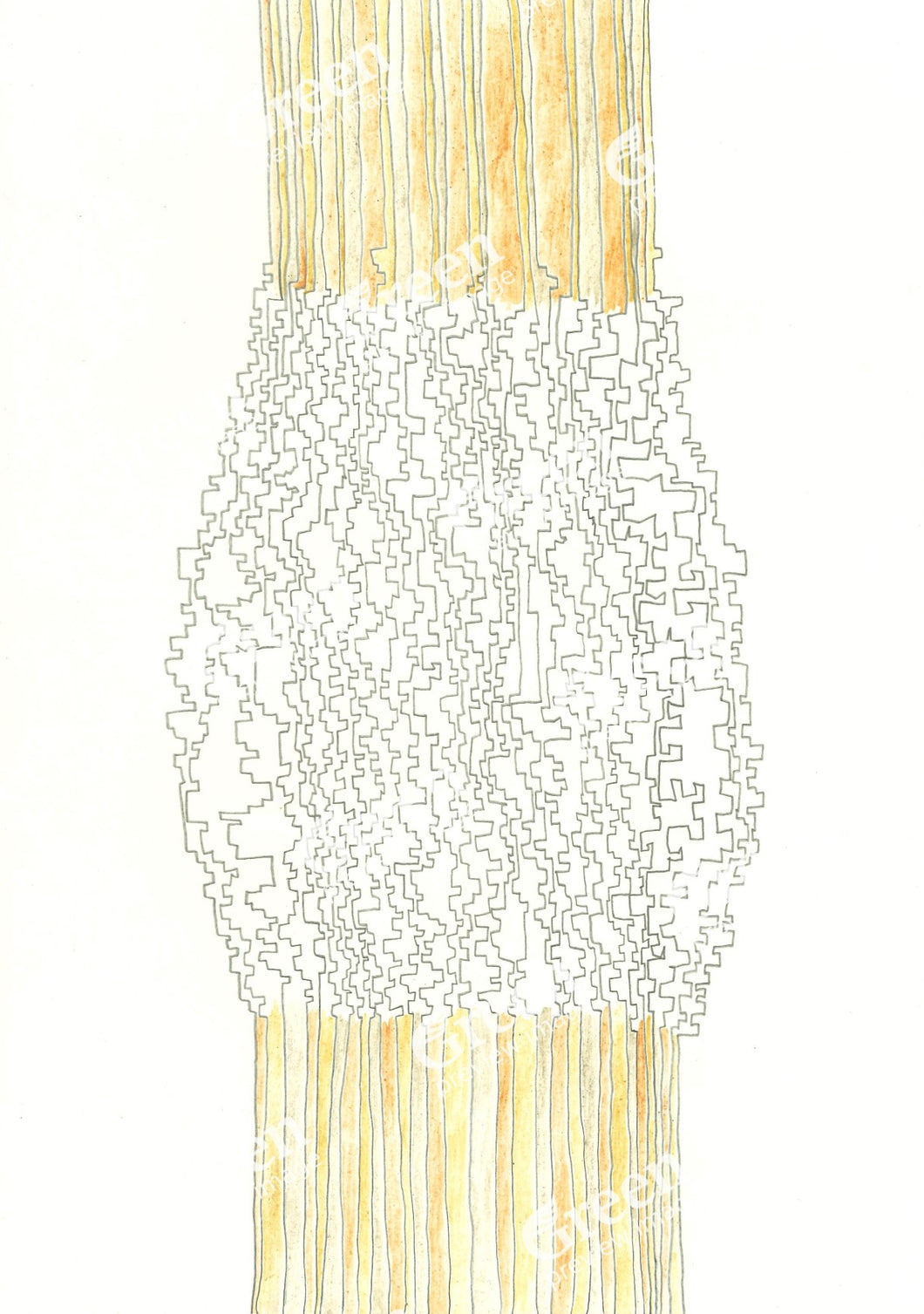 Life Blood - Kiri Abraham (A2) - The Bigger Picture
Regular price $99.00 Sale
Life Blood – Kiri Abraham
Orders close on 5 December for delivery by 15 December.
About the artwork:
'Life Blood' uses natural pigments from the earth (clays found around Aotearoa) to bring to mind our more-than-human home - Her soil, plants and creatures. We are all interconnected.
About the artist: 
Kiri Abraham is an artist, mother, gardener, tramper and lover of nature who has lived and worked in Helensville for the past 15 years. She describes her art as 'drawing', although it includes painting, printing, stitch and more recently, cutting and burning. Drawing can be both a very simple process, and a complex, multi layered practise, and it is this diversity that attracts Kiri to the medium as a way of expression through mark making. She works by building up a bigger story through repeated intricate marks, the process being as integral to the piece as the finished outcome. Her work is slow, meditative and often physically challenging, and requires her to have a fully worked out concept before she begins a piece.

Kiri's work has themes of land and ecology at its core: Human connection to place through story and materials, and the reciprocity of care and protection between humans and the earth.
---
Posters will be shipped separately to anything else purchased on our online shop. They will be delivered in a cardboard flat-pack to ensure they arrive in perfect condition. Poster shipping is free.

Poster details: A2 (594mm x 420mm), 300gsm paper. Available in either Satin or Matte finish. Matte is recommended if you plan on framing the artwork (although satin looks great framed too - so choose satin if you aren't sure).
Note: Actual poster art does not include watermark.
This digital print is a part of the Bigger Picture - selling reproductions by artists across Aotearoa to help us raise funds for our 2023 general election campaign. Please click here to find out more about this initiative.
---