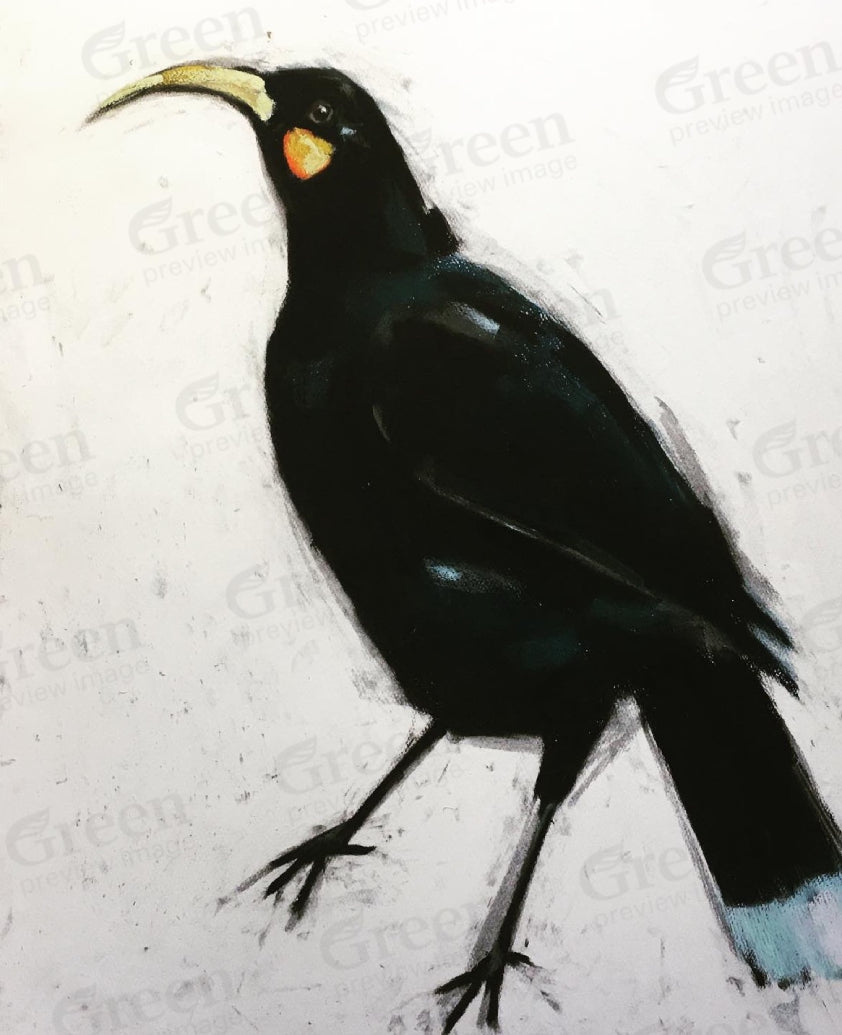 Huia - Peter Force (A2) - The Bigger Picture
Regular price $99.00 Sale
Huia - Peter Force
The next promotion will be open before the election in October. Orders after 11 September and up to the end of our promotion in October will likely be done at the end of October, early November.
About the artwork: 
Over hunting, forest clearing and introduced pests drove the Huia to extinction. It's a reminder of our lasting impact on the environment.

About the artist:
Peter Force is a Unison Colour soft pastel Associate Artist who combines his storytelling and artistic skills to create imaginative and compelling visual works.
---
Posters will be shipped separately to anything else purchased on our online shop. They will be delivered in a cardboard flat-pack to ensure they arrive in perfect condition. Poster shipping is free.

Poster details: A2 (594mm x 420mm), 300gsm paper. Available in either Satin or Matte finish. Matte is recommended if you plan on framing the artwork (although satin looks great framed too - so choose satin if you aren't sure).
Note: Actual poster art does not include watermark.
This digital print is a part of The Bigger Picture - selling reproductions by artists across Aotearoa to help us raise funds for our 2023 general election campaign. Please click here to find out more about this initiative.

---