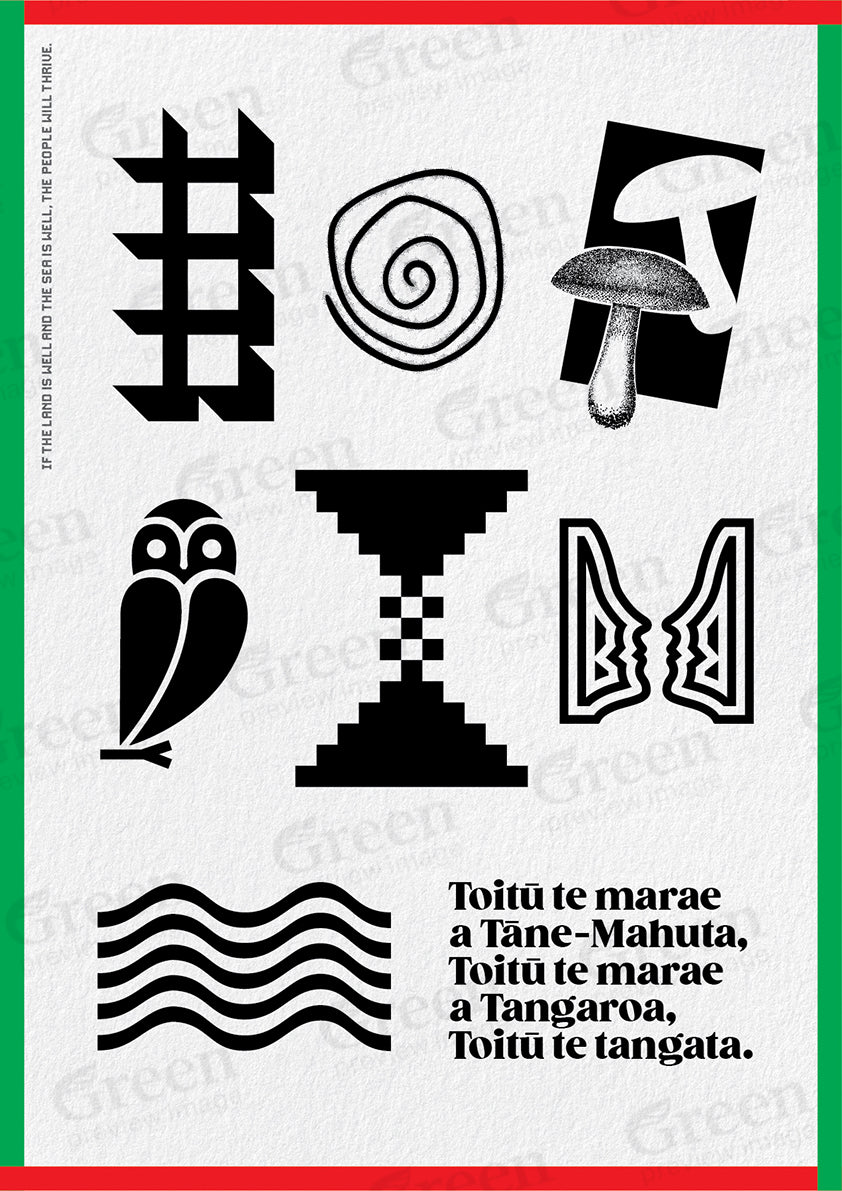 Layers - Roxanne Hawthorne (A2) - The Bigger Picture
Regular price $99.00 Sale
Layers - Roxanne Hawthorne

The next promotion will be open before the election in October. Orders after 11 September and up to the end of our promotion in October will likely be done at the end of October, early November.
About the artwork: Limited Edition

Our indigenous ancestors have long held the knowledge that for humankind and nature to coexist in harmony we must respect and nurture our planet's ecosystem, and each other. 
Layers, layers graphic symbology with the wisdom of tangata whenua.
About the artist: 
Roxanne, of Rotuman and Irish descent, is a graphic designer, creative, spare time maker and obsessive music consumer. Originally trained in advertising, her design practise focuses on working with ethical, socially-minded brands where the synergy of such collaborations focus on the betterment of society. Roxanne also dedicates time to pro-bono work within the political, environmental and arts sectors.
---
Posters will be shipped separately to anything else purchased on our online shop. They will be delivered in a cardboard flat-pack to ensure they arrive in perfect condition. Poster shipping is free.

Poster details: A2 (594mm x 420mm), 300gsm paper. Available in either Satin or Matte finish. Matte is recommended if you plan on framing the artwork (although satin looks great framed too - so choose satin if you aren't sure).
Note: Actual poster art does not include watermark.
This digital print is a part of The Bigger Picture - selling reproductions by artists across Aotearoa to help us raise funds for our 2023 general election campaign. Please click here to find out more about this initiative.

---