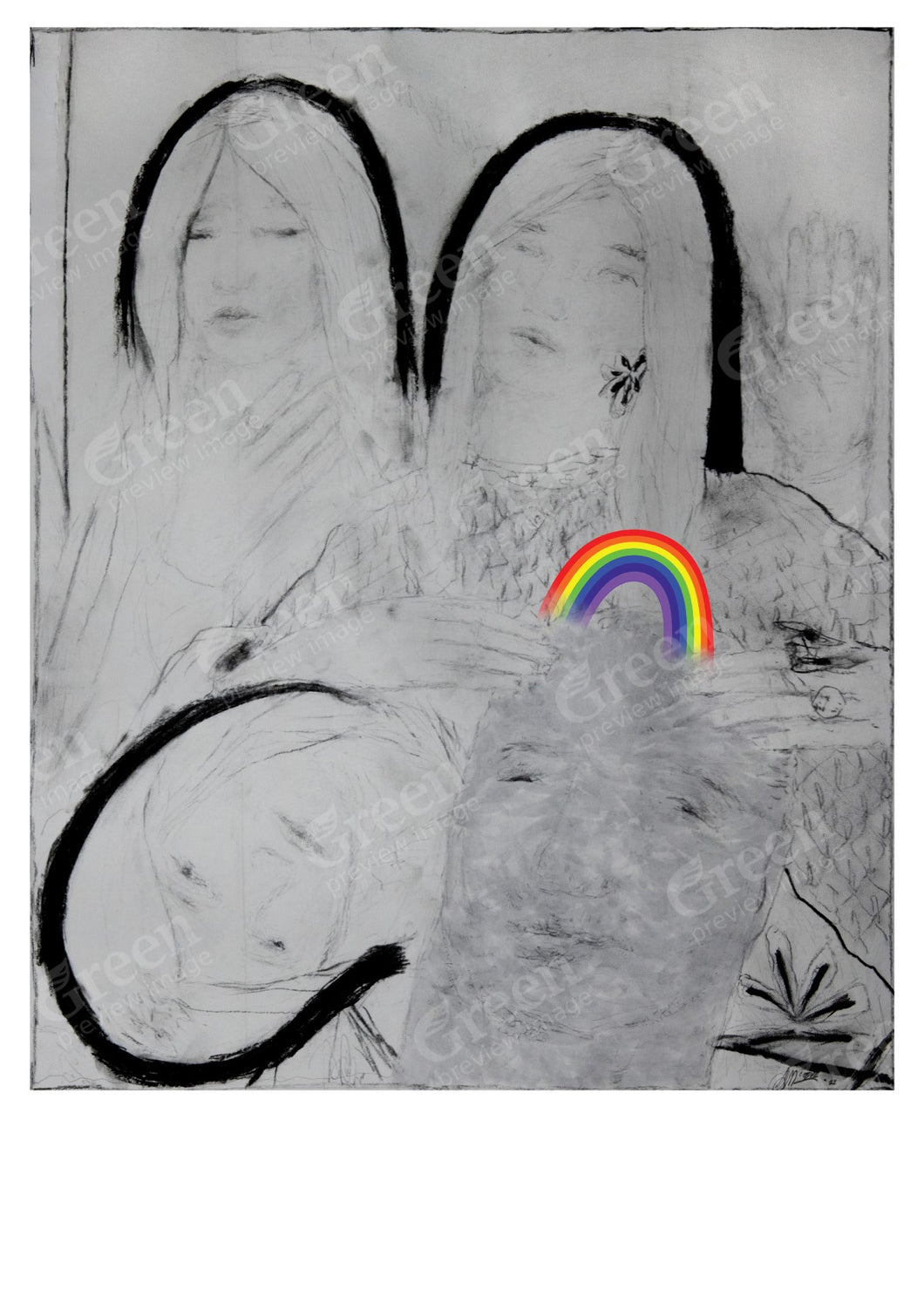 Picture Without Words by Andrew McLeod (A2) - The Bigger Picture
Regular price $99.00 Sale
Picture Without Words – Andrew McLeod
Orders close on 5 December for delivery by 15 December.
About the artist:
b. in 1976, Putaruru, NZ. BFA Elam School of Fine Arts, University of Auckland, 1998. Arts Foundation Award for Patronage to the Arts in 2010.
Andrew is a painter, digital artist and printmaker celebrated both nationally and internationally. 

---
Posters will be shipped separately to anything else purchased on our online shop. They will be delivered in a cardboard flat-pack to ensure they arrive in perfect condition. Poster shipping is free.

Poster details: A2 (594mm x 420mm), 300gsm paper. Available in either Satin or Matte finish. Matte is recommended if you plan on framing the artwork (although satin looks great framed too - so choose satin if you aren't sure).
Note: Actual poster art does not include watermark.
This digital print is a part of the Bigger Picture - selling reproductions by artists across Aotearoa to help us raise funds for our 2023 general election campaign. Please click here to find out more about this initiative.
---