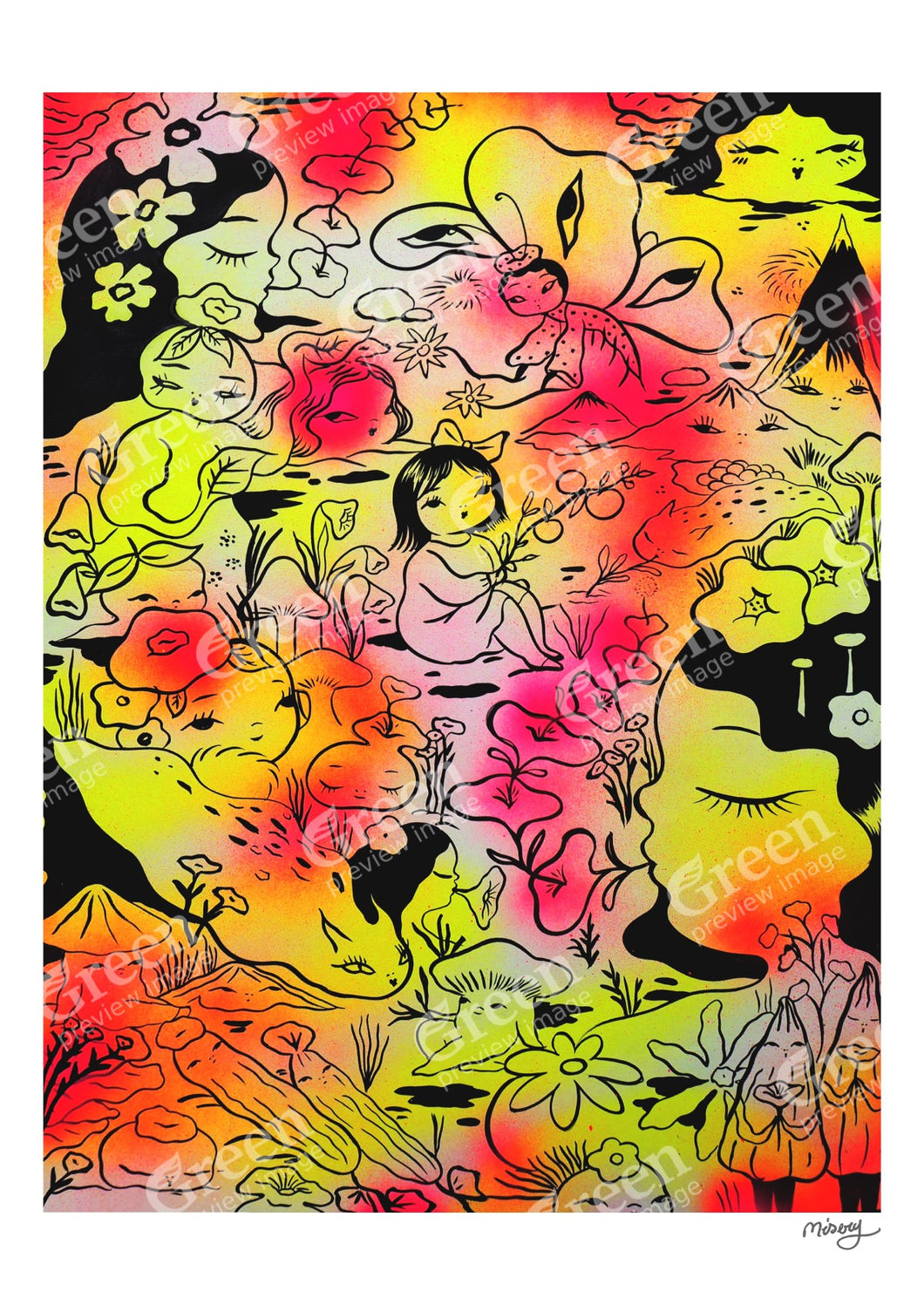 Happy Place by Tanja McMillan (Misery) (A2) - The Bigger Picture
Regular price $99.00 Sale
Happy Place – Tanja McMillan (Misery)
Orders close on 5 December for delivery by 15 December.
About the artist:
Tanja McMillan (Misery), is an iconic New Zealand-based wall and pop artist. Her creative reach is extensive, ranging from highly crafted paintings and wall art to animation and sculpture. Tanja's otherworldly characters and subject matter are drawn from her from her imagination and are a celebration of nature, colour, ritual, costume and dance. With obvious visual references to her Tahitian / Chinese heritage, which can be seen through her subject matter, flattened depth of field, mode of storytelling and outstanding ink work.

---
Posters will be shipped separately to anything else purchased on our online shop. They will be delivered in a cardboard flat-pack to ensure they arrive in perfect condition. Poster shipping is free.

Poster details: A2 (594mm x 420mm), 300gsm paper. Available in either Satin or Matte finish. Matte is recommended if you plan on framing the artwork (although satin looks great framed too - so choose satin if you aren't sure).
Note: Actual poster art does not include watermark.
This digital print is a part of the Bigger Picture - selling reproductions by artists across Aotearoa to help us raise funds for our 2023 general election campaign. Please click here to find out more about this initiative.
---